IVF Specialist Gurgaon,Best Gynaecologist
Gurgaon,Best IVF Treatment Gurgaon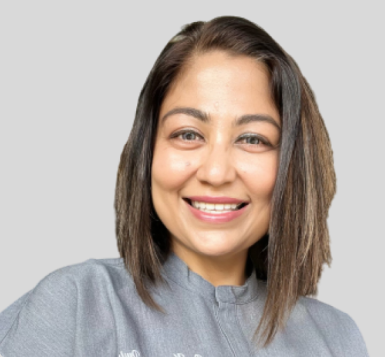 IVF Nirvana by Dr. Kaushiki Dwivedee MD, FRCOG,FRANZCOG,MSc
Welcome to Dr. Kaushiki Dwivedee's fertility, Obstetrics and gynaecology clinic, where we provide comprehensive care to help you achieve optimal reproductive health. Dr. Dwivedee is a renowned expert in the field, with over 27 years of experience in obstetrics and gynaecology and 8 years in fertility management. She specializes in all aspects of fertility treatment, including ovulation induction, IUI, IVF, and recurrent IVF failures. In gynaecology, she treats period problems, fibroids, endometriosis, and performs laparoscopic hysterectomy, myomectomy, hysteroscopic myomectomy, polypectomy, adhesiolysis, colposcopy, Mirena insertion, LLETZ, vaginal hysterectomy and repair. She also deals with recurrent miscarriage and high-risk obstetrics.
Dr. Dwivedee has been trained and has postgraduate degrees in obstetrics and gynaecology from India, the United Kingdom, and Australia. She is a MD, FRCOG(UK) and FRANZCOG (Australia). She completed her Masters in ART and Embryology from IVI Valencia, Spain, and was trained by Prof Bill Ledger at the University of New South Wales, Sydney. She has a global exposure to working in three different healthcare systems, Indian, NHS, and Australian.
Since August 2022, Dr. Dwivedee has moved to Western Australia from Gurgaon, India, where she had a massive fertility and gynaecology practice. She is now working as a Part time obstetrics, gynaecology, and fertility consultant in WA country health services. Every three months, she visits Gurgaon, India, where she has her clinic at C 209, Nirvana Courtyard, Nirvana Country. While she is in Australia, she provides online consultations to her Indian patients, and appointments can be made by calling +918800293371. Her friendly team will help you with the online appointment. While she is in India, her clinic is open from 11 am to 2 PM.
Dr. Dwivedee is a member of ESHRE, ASRM, FOGSI, ICMR, and practices compassionate, ethical, and evidence-based medicine. At her clinic, she believes in providing personalized care to every patient, and her team works closely with patients to develop individualized treatment plans tailored to their specific needs and goals.
Get more Information & Updates